My Blog
Posts for: June, 2016
By David Van Appledorn, DDS, PC
June 16, 2016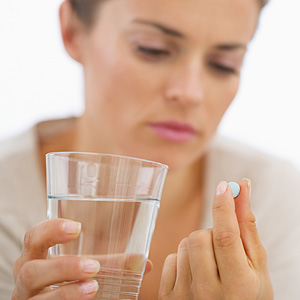 The development of antibiotic drugs is widely considered one of the greatest medical achievements of the last century. Their widespread use has turned life-threatening diseases like cholera, strep throat or bacterial meningitis into manageable, treatable ones. It's no exaggeration to say antibiotics changed the face of healthcare, including dentistry.
But this gleaming sword for fighting dangerous diseases has a double edge because our biological "enemies" can adapt to the microscopic attacks against them. This has created an ironic conundrum: as antibiotics have proliferated in both the amount and frequency used they've become less effective against ever-resistant organisms.
This unfortunate situation has been helped along by a widespread, misguided practice in the medical profession, created by a "better safe than sorry" philosophy, to use them to treat any illness. This has morphed in recent decades into using antibiotics as a preventive measure in those not even exhibiting signs of disease, which then evolved into using antibiotics as a feed additive for livestock. As a result, antibiotic drugs have made their way into the food chain to accelerate, in many people's opinion, bacterial and viral resistance.
What can we do then as "super-bugs" are on the rise, like Methicillin-Resistant Staphylococcus Aureus (MRSA) which is resistant to the most common antibiotics?
Certainly, continuing research into creating new antibiotics that address resistance is vital. But it won't be enough: we — both healthcare providers and patients — must also change our approach and attitude toward antibiotics. This means putting in place better prescription guidelines that reduce the application of antibiotics for only those conditions where it's absolutely necessary. And, we must restrict their use as a preventive measure, particularly in regard to their use in livestock feed.
This will take a change in everyone's mindset, our professional standards and guidelines, and perhaps our laws. Thankfully, many are seeing the looming danger, and change is already happening. But time is of the essence, and the future depends on it — not just for people today but also for tomorrow's generations.
If you would like more information on prudent antibiotic use, please contact us or schedule an appointment for a consultation. You can also learn more about this topic by reading the Dear Doctor magazine article "Antibiotics: Use and Abuse."
By David Van Appledorn, DDS, PC
June 01, 2016
Are bleeding gums something you should be concerned about? Dear Doctor magazine recently posed that question to Dr. Travis Stork, an emergency room physician and host of the syndicated TV show The Doctors. He answered with two questions of his own: "If you started bleeding from your eyeball, would you seek medical attention?" Needless to say, most everyone would. "So," he asked, "why is it that when we bleed all the time when we floss that we think it's no big deal?" As it turns out, that's an excellent question — and one that's often misunderstood.
First of all, let's clarify what we mean by "bleeding all the time." As many as 90 percent of people occasionally experience bleeding gums when they clean their teeth — particularly if they don't do it often, or are just starting a flossing routine. But if your gums bleed regularly when you brush or floss, it almost certainly means there's a problem. Many think bleeding gums is a sign they are brushing too hard; this is possible, but unlikely. It's much more probable that irritated and bleeding gums are a sign of periodontal (gum) disease.
How common is this malady? According to the U.S. Centers for Disease Control, nearly half of all  Americans over age 30 have mild, moderate or severe gum disease — and that number increases to 70.1 percent for those over 65! Periodontal disease can occur when a bacteria-rich biofilm in the mouth (also called plaque) is allowed to build up on tooth and gum surfaces. Plaque causes the gums to become inflamed, as the immune system responds to the bacteria. Eventually, this can cause gum tissue to pull away from the teeth, forming bacteria-filled "pockets" under the gum surface. If left untreated, it can lead to more serious infection, and even tooth loss.
What should you do if your gums bleed regularly when brushing or flossing? The first step is to come in for a thorough examination. In combination with a regular oral exam (and possibly x-rays or other diagnostic tests), a simple (and painless) instrument called a periodontal probe can be used to determine how far any periodontal disease may have progressed. Armed with this information, we can determine the most effective way to fight the battle against gum disease.
Above all, don't wait too long to come in for an exam! As Dr. Stork notes, bleeding gums are "a sign that things aren't quite right." Â If you would like more information about bleeding gums, please contact us or schedule an appointment. You can read more in the Dear Doctor magazine article "Bleeding Gums." You can read the entire interview with Dr. Travis Stork in Dear Doctor magazine.