My Blog
Posts for: April, 2015
By David Van Appledorn, DDS, PC
April 21, 2015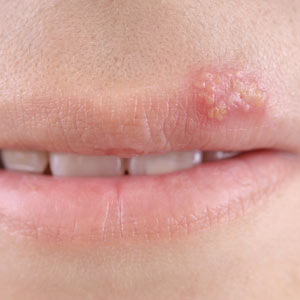 Although normally benign, a cold sore outbreak can be irritating and embarrassing. Understanding why they occur is the first step to minimizing outbreaks.
The typical cold sore (also known as a fever blister) is caused by the Herpes Simplex Virus (HSV) Type I, medically known as "Herpes Labialis" because it occurs on or around the lips. This virus is not to be confused with HSV Type II, which causes a genital infection. Unlike most viruses, HSV Type I can cause a recurring sore outbreak in certain people. Most viruses tend to occur only once because the body produces anti-bodies to prevent further attack; it's believed HSV Type I, however, can shield itself from these defenses by hiding in the body's nerve roots.
These cold sore outbreaks often occur during periods of high stress, overexposure to sunlight or injuries to the lip. Initially you may have an itch or slight burning around the mouth that escalates into more severe itching, redness, swelling and blistering. The sores will break out for about a week to ten days and then scab over and eventually heal (unless they become infected, in which case the healing process may go longer). You're contagious between the first symptoms and healing, and so can spread the virus to other people.
In recent years, anti-viral prescription medications have been developed that can effectively prevent HSV outbreaks, or at least reduce the healing time after an occurrence. The most common of these are acyclovir and valcyclovir, proven effective with only a few possible mild side effects. They can be taken routinely by people with recurring cold sores to suppress regular outbreaks.
While HSV Type I cold sores are more an aggravation than a health danger, it's still important for you to see us initially for an examination if you encounter an outbreak. It's possible for a more serious condition to masquerade as a cold sore or blister. A visit to us may also get you on the right track to reducing the frequency of outbreaks, as well as minimizing discomfort when they do occur.
If you would like more information on the treatment of cold sores, please contact us or schedule an appointment for a consultation. You can also learn more about this topic by reading the Dear Doctor magazine article "Cold Sores."
By David Van Appledorn, DDS, PC
April 06, 2015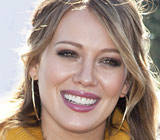 Many Hollywood luminaries use porcelain veneers to enhance their smiles. Take actress and singer Hilary Duff, who, according to People magazine, had veneers placed on her two front teeth after chipping them on a microphone during what must have been an extremely energetic performance.
Well, you don't have to be a Hollywood star to benefit from a smile enhanced with porcelain veneers. If you have small chips, cracks, slight tooth rotations or minor spacing problems, veneers may be able to give you back your smile — or an even better one.
The word "veneer" refers to a super-thin covering, and in dentistry a veneer is a thin layer of porcelain that replaces your natural tooth enamel. Porcelain is the material of choice because of its strength, translucency, and ability to resist erosion.
In the right hands, dental porcelain can mimic tooth enamel perfectly. To make veneers, a skilled dental technician will mix porcelain powder (in a shade specified by the dentist) with water and then fire the material in an oven like pottery; the porcelain is built up in layers for a truly lifelike effect.
Before a veneer is bonded to a tooth, often we need to remove a tiny bit of the tooth's existing enamel so that the final effect will not be too bulky. The procedure is virtually painless and can be completed in as little as two visits. Because enamel is removed, this particular cosmetic treatment is not reversible. Sometimes veneers can be added directly onto the tooth surface without any tooth reduction and therefore are reversible if used in this way.
Once you have veneers, please keep in mind that while extremely strong, porcelain veneers are not indestructible; you won't want to do things like crunch ice or break nuts open with your teeth. And if you are a teeth-grinder, you should wear a nightguard to protect your beautiful new smile. With proper care, your veneers will last 20 years or more.
If you would like more information about porcelain veneers, please contact us or schedule an appointment for a consultation. You can also learn more by reading the Dear Doctor magazine article "Smile Design Enhanced With Porcelain Veneers." Dear Doctor also has more on "Cosmetic Dentistry: A Time For Change."