My Blog
Posts for: July, 2016
By David Van Appledorn, DDS, PC
July 16, 2016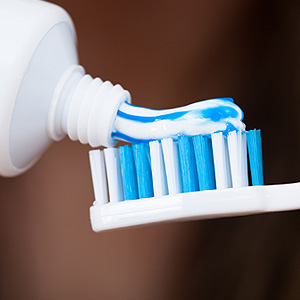 In the last half century, fluoride has become an effective weapon against tooth decay. The naturally occurring mineral helps strengthen enamel, the teeth's hard, protective cover.
Although it's safe for consumption overall, too much during early tooth development can lead to fluorosis, a brownish, mottled staining in enamel. To avoid it, a child's daily consumption of fluoride should optimally be kept at around 0.05-0.07 milligrams per kilogram of body weight, or an amount equal to one-tenth of a grain of salt per two pounds of weight.
The two main therapeutic fluoride sources have limits to help maintain this balance: utilities that fluoridate drinking water are required to add no more than 4 parts fluoride per million (ppm) of water; toothpaste manufacturers likewise only add a small amount of fluoride compared to clinical gels and pastes dentists apply to teeth for added decay protection.
But drinking water and toothpaste aren't the only sources of fluoride your child may encounter. Even if you have a non-fluoridated water supply, you should still keep a close watch on the following items that could contain fluoride, and discuss with us if you should take any action in regard to them.
Infant formula. The powdered form especially if mixed with fluoridated water can result in fluoride concentrations 100 to 200 times higher than breast or cow's milk. If there's a concern, use fluoride-free distilled or bottled spring water to mix formula.
Beverages. Many manufacturers use fluoridated water preparing a number of packaged beverages including sodas (two-thirds of those manufactured exceed .6 ppm), soft drinks and reconstituted fruit juices. You may need to limit your family's consumption of these kinds of beverages.
Certain foods. Processed foods like cereals, soups or containing fish or mechanically separated chicken can have high fluoride concentrations, especially if fluoridated water was used in their processing. When combined with other fluoride sources, their consumption could put children at higher risk for fluorosis.
Toothpaste. Although mentioned previously as a moderate fluoride source, you should still pay attention to how much your child uses. It doesn't take much: in fact, a full brush of toothpaste is too much, even for an adult. For an infant, you only need a smear on the end of the brush; as they grow older you can increase it but to no more than a pea-sized amount.
If you would like more information on fluoride and how it strengthens teeth, please contact us or schedule an appointment for a consultation. You can also learn more about this topic by reading the Dear Doctor magazine article "Fluoride & Fluoridation in Dentistry."
By David Van Appledorn, DDS, PC
July 01, 2016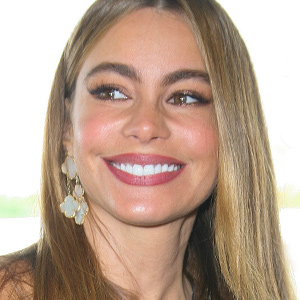 A woman as gorgeous and funny as Sofia Vergara surely planned to be a model and actress from the get-go, right? Wrong! Sofia's first career choice actually was to be… a dentist! That's right, the sexy star of TV's Modern Family actually was only two semesters shy of finishing a dental degree in her native Columbia when she traded dental school for the small screen. Still, dental health remains a top priority for the actress and her son, Manolo.
"I'm obsessed," she recently told People magazine. "My son thinks I'm crazy because I make him do a cleaning every three months. I try to bribe the dentist to make him to do it sooner!"
That's what we call a healthy obsession (teeth-cleaning, not bribery). And while coming in for a professional cleaning every three months may not be necessary for everyone, some people — especially those who are particularly susceptible to gum disease — may benefit from professional cleanings on a three-month schedule. In fact, there is no one-size-fits-all approach to having professional teeth cleanings — but everyone needs this beneficial procedure on a regular basis.
Even if you are meticulous about your daily oral hygiene routine at home, there are plenty of reasons for regular checkups. They include:
Dental exam. Oral health problems such as tooth decay and gum disease are much easier — and less expensive — to treat in the earliest stages. You may not have symptoms of either disease early on, but we can spot the warning signs and take appropriate preventive or restorative measures.
Oral cancer screening. Oral cancer is not just a concern of the middle aged and elderly — young adults can be affected as well (even those who do not smoke). The survival rate for this deadly disease goes up tremendously if it is detected quickly, and an oral cancer screening is part of every routine dental visit.
Professional teeth cleaning. Calcified (hardened) dental plaque (tartar or calculus) can build up near the gum line over time — even if you brush and floss every day. These deposits can irritate your gums and create favorable conditions for tooth decay. You can't remove tartar by flossing or brushing, but we can clear it away — and leave you with a bright, fresh-feeling smile!
So take a tip from Sofia Vergara, and don't skimp on professional cleanings and checkups. If you want to know how often you should come in for routine dental checkups, please contact us or schedule an appointment for a consultation. You can learn more in the Dear Doctor articles "Dental Hygiene Visit" and "Dental Cleanings Using Ultrasonic Scalers."